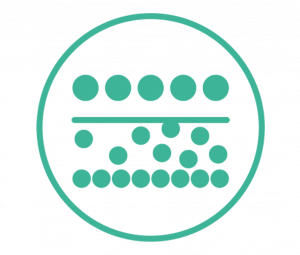 State-of-the-art filtration processes ensure clean air.
Using the example of a HETdynamic
The dust-laden exhaust air enters the plant via the raw gas duct. Large and heavy particles sink into the dust bin for convenient disposal. Fine dust is filtered out of the air with the help of the primary filter and remains in the filter, while the cleaned air enters the clean gas space. A secondary filter can serve as a safety filter in this case. In the event of a filter breakthrough, it takes over the filtration task of the primary filter for a short time, until the filters are replaced.
Our filter unit HETdynamic can be additionally equipped with the function of cleaning. Here, a cleaning cylinder travels above the primary filter cell and blows compressed air in the direction of the dust funnel. The dust particles detach from the filter medium and sink into the dust collection container.
During cleaning, the raw gas flap is closed and interrupts the flow through the filter chamber. This decouples the filter module from the overall system and thus prevents backwashing of the dust into the raw gas duct.
For 24/7 operation, our filter systems can be designed for continuous operation, without interruption of dust removal. Thus, a lower filter area load is already selected during the design and the filter area is divided into several modules. This allows each of these elements to be decoupled and cleaned from the overall process. In this way, the filters remain in use permanently due to the change operation and continue to achieve a long service life.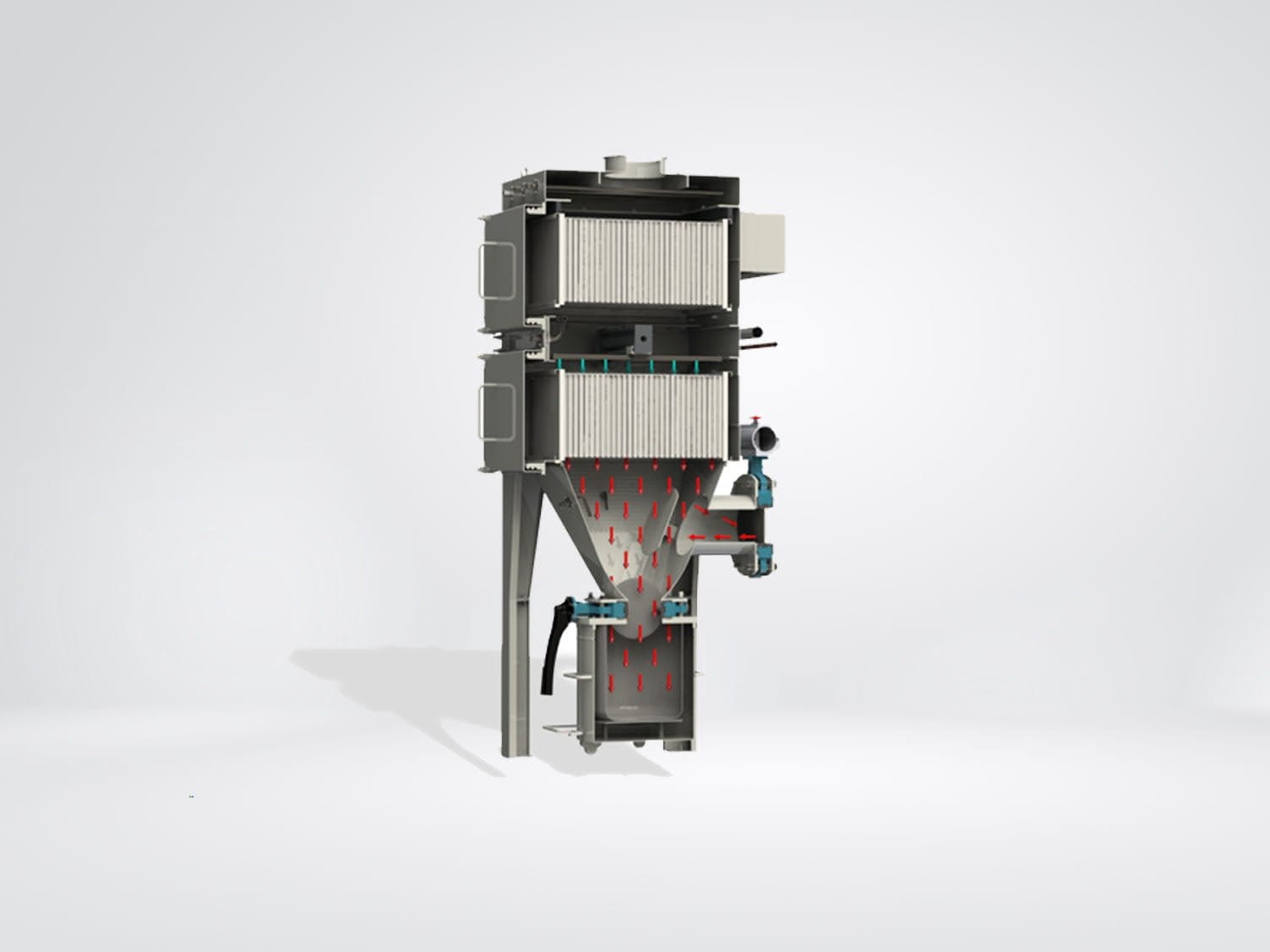 Our product variety

HET Filter systems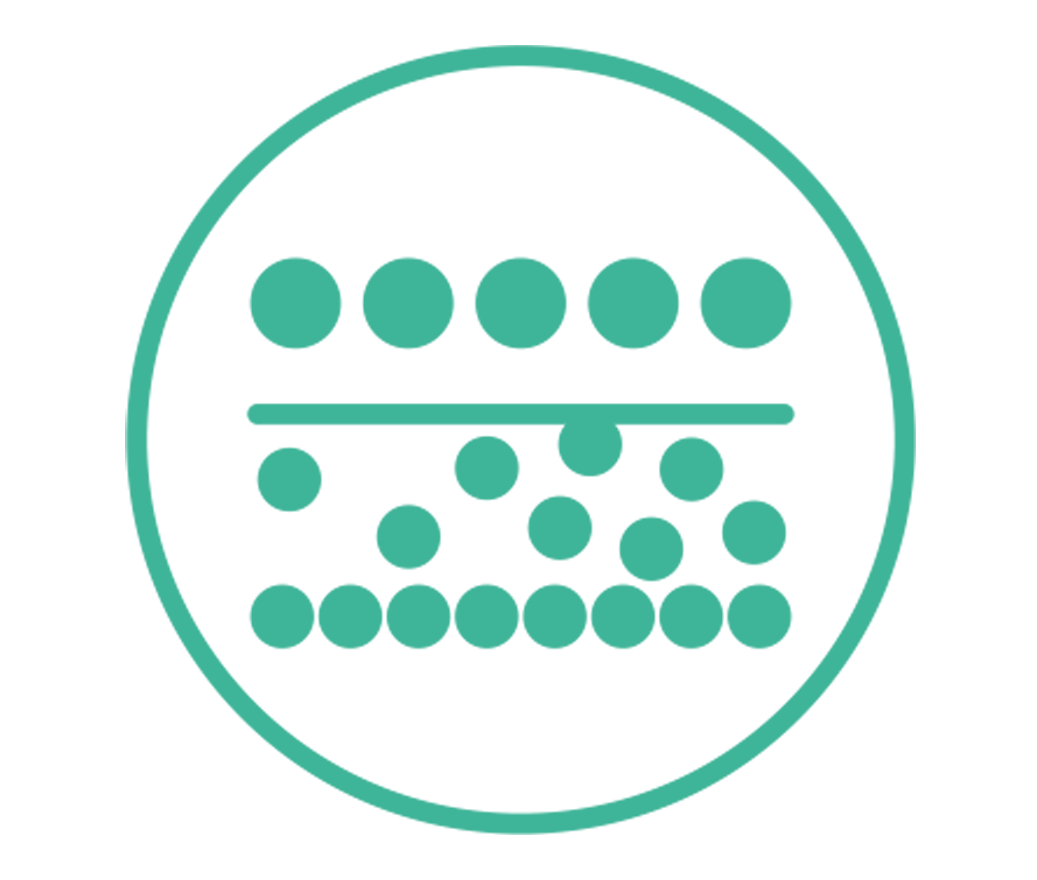 Explosion protection
For maximum safety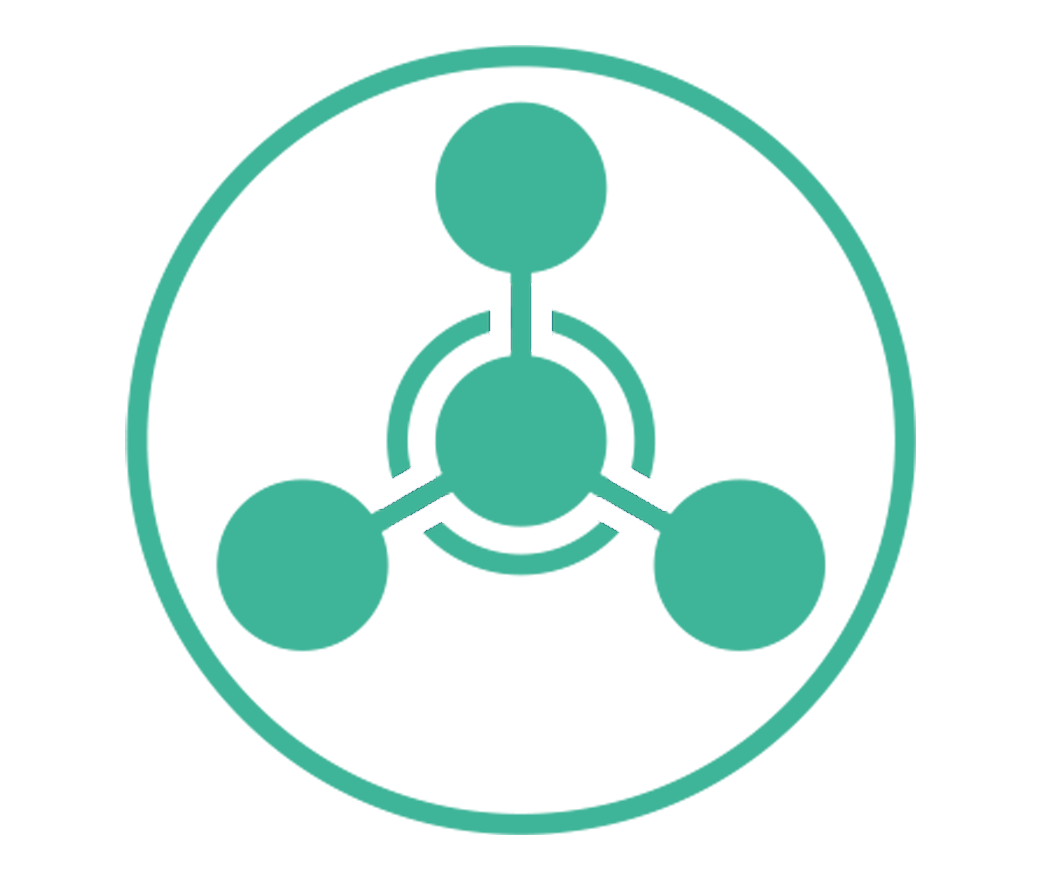 Containment
Safe protection against hazardous substances